Code of Ethics

The policy and legal requirements that govern how the National Geographic Society conducts business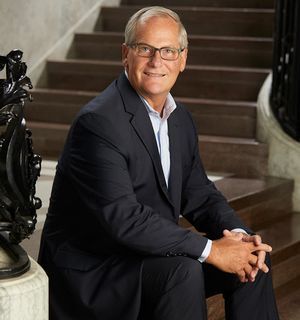 A MESSAGE FROM PRESIDENT AND CHIEF OPERATING OFFICER MIKE ULICA
National Geographic Society uses the power of science, exploration, education, and storytelling to illuminate and protect the wonder of our world. Our success achieving this ambitious mission starts with your unwavering personal commitment to the highest standards of ethical conduct.
It's the foundation of who we are and how we work. It's the reason National Geographic is one of the most recognized and trusted brands in the world. It's why so many talented people and organizations want to partner with us. Maintaining this trust, which we have earned since our founding in 1888, is essential to our mission.
The fundamental principles we live by are straightforward — always act with honesty, fairness and transparency. These principles are not always easy to apply given the complexities of the world in which we work. That's why we have our Code of Ethics.
This is our collective starting point to make sure each of us puts the Society's expectations for ethical conduct to good practice. The Code of Ethics takes the principles that have made our organization successful and puts them together in a way that will hopefully make them easier for you to apply — and to get help if you have a question or encounter a challenging situation. Be sure to read and recommit yourself to these principles.
And I strongly encourage you to ask questions if you have any concerns about any business practice or conduct you observe at work. There is a wealth of resources available to support you in raising issues, getting answers to any questions and addressing concerns you may have — all in recognition of just how vital your thoughts and questions are when it comes to our ethical standards.
Thank you for your continuing commitment to integrity and upholding the highest standard of ethical conduct in your work for the Society.


Mike Ulica
President and Chief Operating Officer
National Geographic Society