Olivier Nsengimana and the Grey Crowned Crane
The Problem
Grey Crowned Crane (Balearica Regulorum)
The popularity of decorating a yard with long-legged birds didn't begin with plastic flamingos. In Rwanda and elsewhere, juvenile wild cranes and eggs are illegally caught, sold, and confined to solitary futures as status symbols for humans. The few who remain free in the wild find their wetland breeding grounds increasingly tainted by pesticides or drained and converted to fields for agriculture.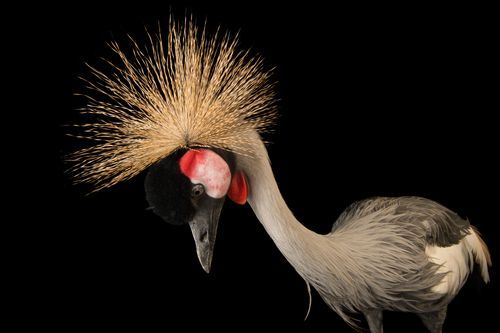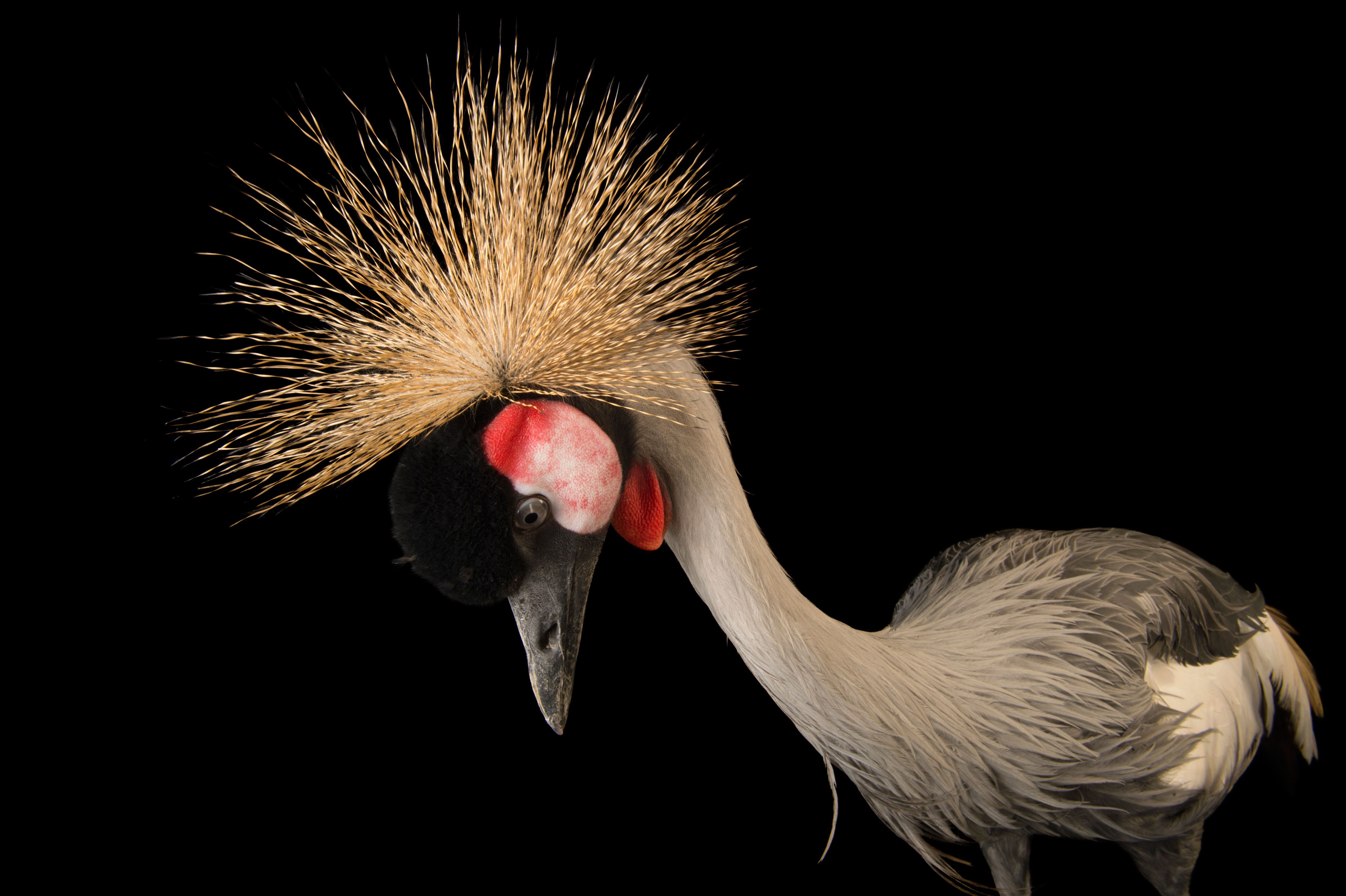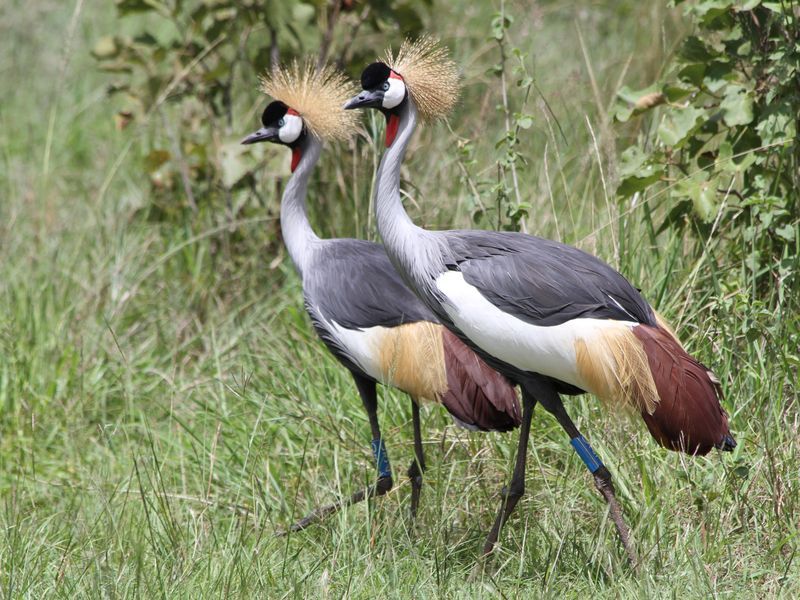 Photograph courtesy Olivier Nsengimana
The Solution
Comic books have become heroes for Rwanda's grey crowned cranes. Through them, kids are learning the importance of protecting wildlife and wild spaces. Workshops and other media are similarly educating adults. Perhaps most significantly, an amnesty program is encouraging owners of illegally obtained cranes to turn them over to authorities without penalty. The birds are then examined and released if they can survive in the wild, or moved to a sanctuary if not, where they can at least live with other cranes and give rise to offspring who will themselves join the wild population one day.
About Olivier Nsengimana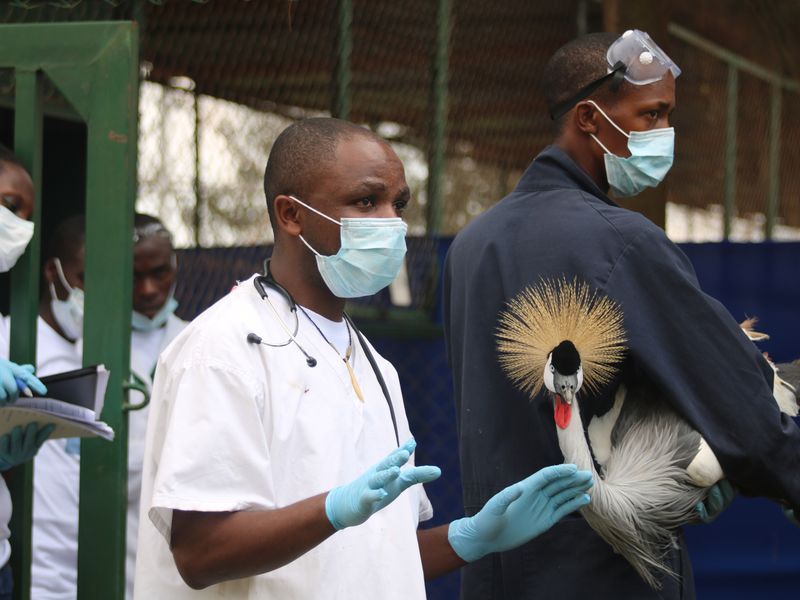 Courtesy of Michael Maguire on behalf of RWCA
Having grown up enjoying the sights and sounds of cranes dancing in the marsh, Olivier Nsengimana was shocked to learn as an adult of their drastic decline. He then applied what he had learned about conservation as a field veterinarian for gorillas to form the Rwanda Wildlife Conservation Association, which expands research and conservation for all species in need. It is his way of contributing something meaningful to his country as it moves forward from a difficult past.
Over the past four decades, the wild grey crowned crane population in Rwanda has plummeted


80%

to less than 500.
Ways to Help
You may not be able to save the whole world, but you can still make a difference—no matter where you live. Here are some ways you can take action today: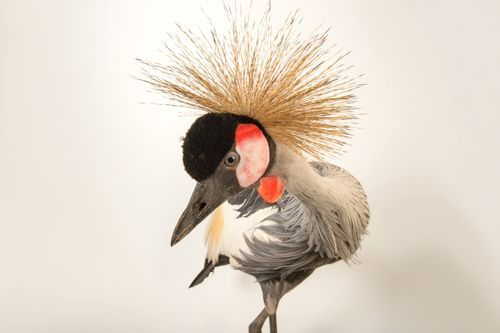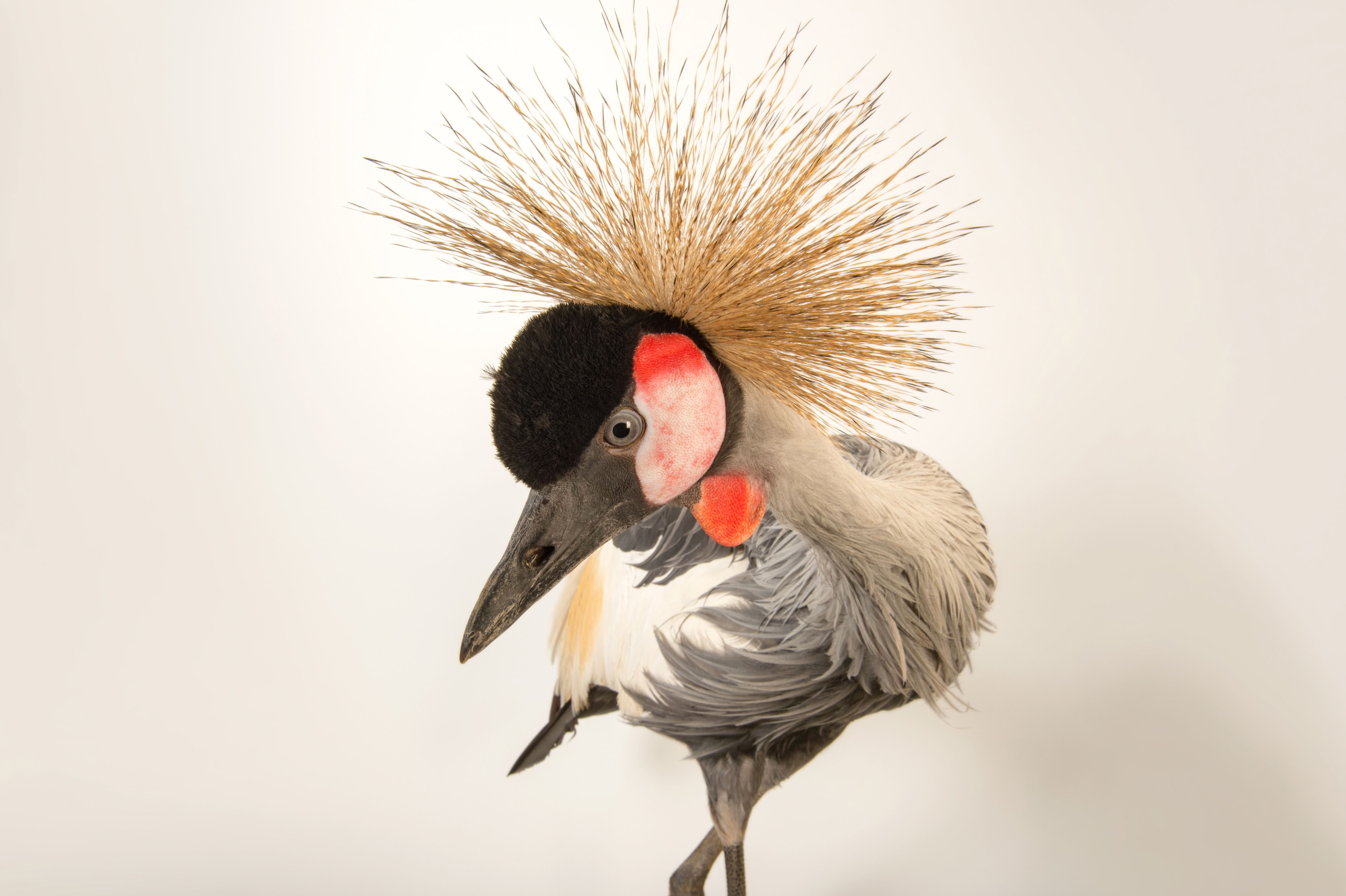 Share this image and information. A simple tweet or post on your social media accounts can spread the word to hundreds and even thousands of others down the line.
Explore your local wilderness. When we engage firsthand with the natural landscape, we're better able to appreciate the value of keeping it untamed.
Celebrate animals' freedom. Finding excitement and satisfaction in seeing animals in their natural habitats helps combat the desire to hold them in captivity for personal use.
Learn More

Crane 110 spent most of her life confined to a backyard, unable to search for a mate. Now conservationists are giving her a second chance.

Rwanda's cranes have a remarkable champion working on their behalf. Hear about Olivier's work and perspective in his own words.

Three decades after gorilla researcher and conservationist Dian Fossey's murder, the species she studied face challenges from disease and their own social conflicts.
Help Save Wildlife
For the grey crowned crane and other wildlife, time is running out. Join National Geographic explorers, like Olivier Nsengimana, as they work to protect wildlife, preserve the last wild places on the planet, and push the boundaries of discovery.
Get Updates
Learn how you can help change the world. Get updates from our explorers in the field who are working to save the Burmese star tortoise, lions, elephants, and other threatened wildlife, and find out how you can help in our work to explore and protect the planet.