Educator Grants Program Guide
Summary
The National Geographic Society is a nonprofit scientific and educational organization that pushes the boundaries of exploration to further our understanding of our planet and empower us all to generate solutions for a more sustainable future.
At the National Geographic Society, we invest in bold people and transformative ideas. All proposed projects must be novel, innovative, and exploratory, aligning with our mission and one of our focus areas: Human Journey, Wildlife, or Changing Planet.
We consider all grantees to be National Geographic Explorers, sharing a common set of values that guides them as they pursue a better understanding of our planet and its critical interconnections. We expect our Explorers to wield their collective power to change the world and we actively seek to help them network and connect more deeply with National Geographic and each other.
Education-focused grants aim to help educators teach people about the world and how it works, empowering them to make it a better place. Projects may introduce innovative instructional strategies for students of any age and in any location. Other projects may take proven ideas and scale or replicate them for larger audiences or different geographical areas. Projects may also measure what is working in education and add to the body of knowledge about how people learn.
Definition of a Grant Project
A grant project is a temporary or short-term endeavor designed to reach a specific goal or address a defined problem.
For our purposes at National Geographic, an education project:
involves multiple participants;

engages learners in some new way of learning, and brings about (or evaluates) some change in the learner; and

may be carried out at any scale: one classroom, an after-school program, a whole school, a group of schools or district, or an entire community.
Examples of previously funded education projects:
Using a Giant Map of Montana to help students in a Crow Indian Reservation school relate geography to their culture

Developing interdisciplinary curricula that feature a virtual field trip to National Parks of the American West for hospitalized pediatric patients and other students who are unable to experience such natural sites firsthand

Engaging three generations of refugee families in learning STEM concepts while sharing their stories

Involving high school students and educators in developing a conservation plan for a threatened coastal archaeological site

Investigating the effectiveness of tactile and immersive ocean education for middle school students, using a variety of emerging technologies such as 3-D modeling, 3-D printing, and virtual reality

Creating a monthly newspaper for elementary school students that is focused on biodiversity conservation and climate change, and supplements limited school resources on these topics
THE NATIONAL GEOGRAPHIC SOCIETY CURRENTLY OFFERS THREE TYPES OF GRANTS: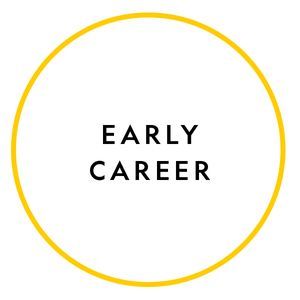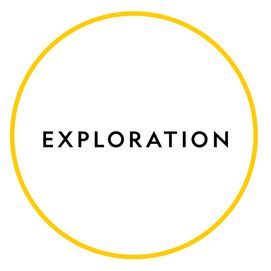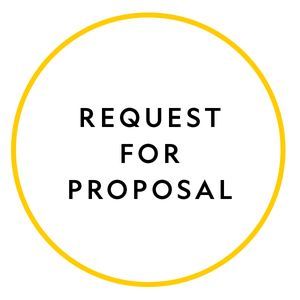 Early Career Grants are designed to offer less experienced individuals an opportunity to lead a project in the areas of conservation, education, research, storytelling, or technology.
Early Career Grants are typically funded for between $5,000 and $10,000, but you can apply for as little as a few thousand dollars.
There is no age limit for Early Career Grant applicants. However, applicants must be at least 18 years old at the time of application submission. Applicants are not required to have an advanced degree. Anyone with more than five years of professional experience in the field of their project focus does not qualify for an Early Career Grant and should apply for an Exploration Grant instead.
As an educator, you should consider applying for an education-focused Early Career Grant if the following apply to you and your project:
You have been teaching for five years or less.

You are seeking no more than $10,000.

This would be your first experience leading a project. (You may have participated in several, but have never actually led a project from idea conception to implementation to evaluation.)
EXPLORATION GRANTS are opportunities for an experienced project lead in the areas of conservation, education, research, storytelling, or technology.
The applicant and his or her team members are expected to demonstrate successful completion of similar projects with measurable and/or tangible results.
Exploration Grants are typically funded for between $10,000 and $30,000, but you can apply for as little as a few thousand dollars.
As an educator, you should consider applying for an education-focused Exploration Grant if the following apply to you and your project:
You have been teaching for more than five years.

You are seeking no more than $30,000.

You can demonstrate, via resume and/or the application narrative, that you have experience leading one or more projects in the past.
REQUESTS FOR PROPOSALS
REQUESTS FOR PROPOSALS (RFPs) are intended to focus our funding on addressing more
specific key issue areas in science, education, and storytelling.
Are you a classroom teacher who helps students see the connections between their community,
their country, and the larger world? Are you a subject area specialist looking for new ways for
students to explore the impact of biology, art, or history on their everyday lives? Are you a
teacher leader who works with colleagues to design engaging instruction in which students
grapple with their own "So what?" and "Why should I care?" questions?
That's Geography! And this Request for Proposals (RFP) grant opportunity is for you.
The National Geographic Society seeks to partner with innovative teaching professionals in all
subject areas to design and implement lessons that incorporate geographic concepts and skills
into K-12 classrooms (e.g., 6-18-year-olds). We seek to elevate and showcase geography's
power to engage students in uncovering and exploring complex connections—across subject
areas, ideas, places, people, and time.

To learn more about That's Geography!, please visit the RFP Details page of our grants program website. All of our other RFP opportunities are listed here.