ENGAGING NONFICTION CONTENT FOR K–5/6 CLASSROOMS
Students at all reading levels are inspired by the National Geographic tradition of storytelling, exploration, and stunning photography in Explorer magazine.
Take a look inside this not-for-profit classroom resource.
National standards-aligned

Lexile-Leveled content

Authentic, engaging National Geographic photographs and stories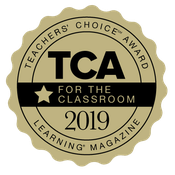 Standards-aligned content
Each issue features three articles with content that supports national standards and a teacher's guide with reading and content lessons, assessments, and blackline master activities to help you get the most out of Explorer's nonfiction content. Whether you're an ELA, science or social studies teacher, there's a standards-aligned lesson for you!
COMMON CORE ELA STANDARDS
---
NEXT GENERATION SCIENCE STANDARDS
---
C3 FRAMEWORK FOR SOCIAL STUDIES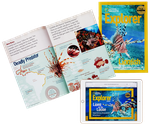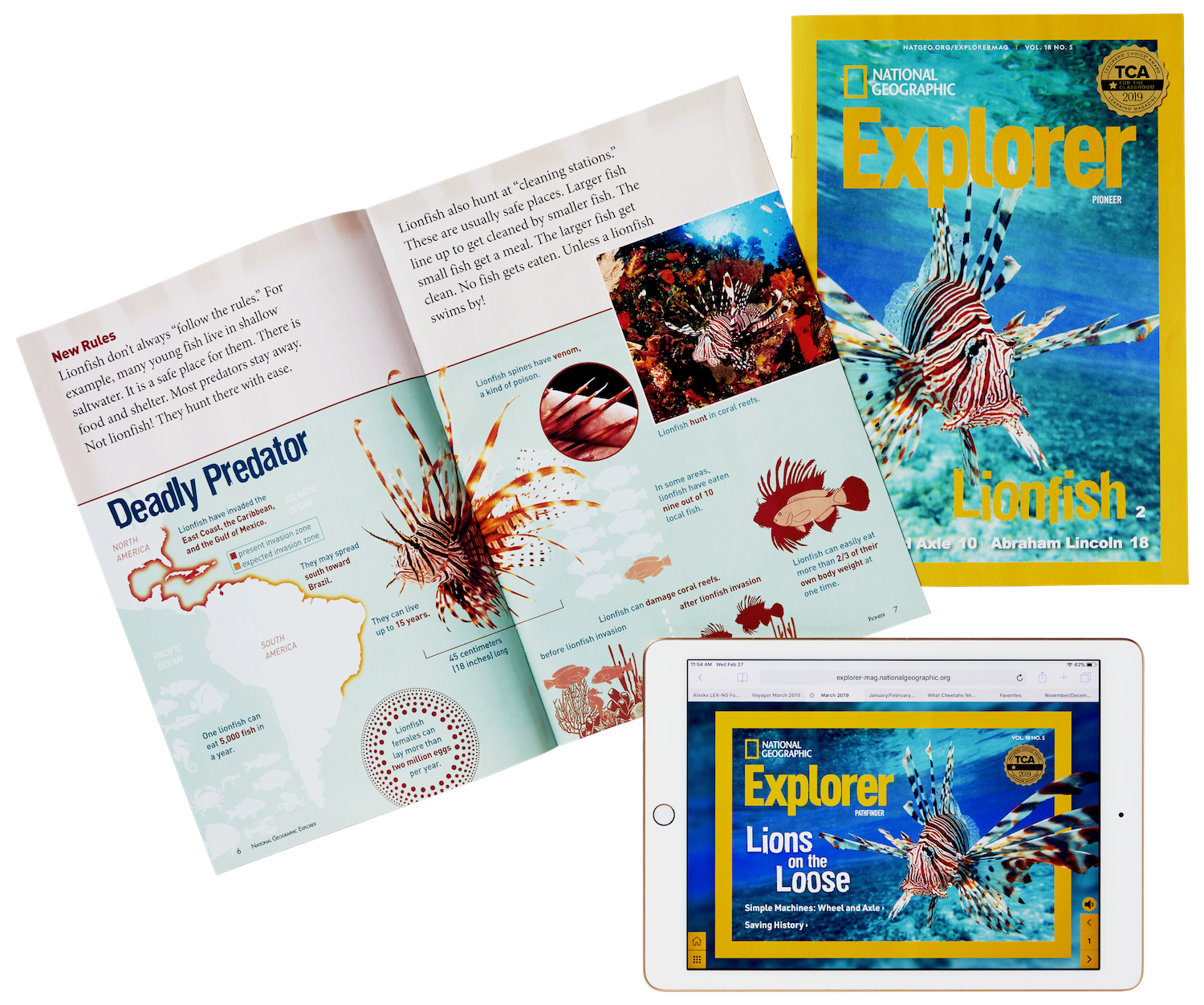 Grade-Specific Editions
Explorer magazine is a differentiated reading resource that comes in six editions (K–5/6), each developed to meet students at their level.
What's In Your full year Subscription?
7
Print issues
Digital issues
Teacher's Guides
Full-color Posters
21
Articles per year of National Geographic standards-aligned content